The COVID-19 outbreak may result in many workers in quarantine for up to two weeks. The Wall Street Journal reported this week on a Texas couple who continued to work from home after one of them returned from a trip to China. Jing and Warren Johnson self-quarantined and were able to keep commitments with their customers and co-workers using remote communication and collaboration technologies.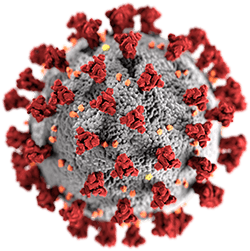 The Centers for Disease Control and Prevention (CDC) issued an Interim Guidance for Businesses and Employers, which recommends that employers "actively encourage sick employees to stay home". The CDC also recommends that supervisors encourage employees who are able to telework instead of coming into the workplace until symptoms are completely resolved.
"Ensure that you have the information technology and infrastructure needed to support multiple employees who may be able to work from home."-US Centers for Disease Control and Prevention
A good thing about telework is that just about anything can be accomplished from a remote office. Lily Zheng, Director of Microsoft China wrote an encouraging letter to her customers as she works from her home in Shanghai. In her letter, Lily advises us on maintaining a work / life balance once we bring the office into our homes. She says, "Taking time to exercise, eat well, and enjoy real downtime away from screens are all essential to maintaining mental well-being while working from home."
Workers who must telework due to unexpected emergencies such as COVID-19 can keep business moving forward, even on a larger scale, explains Lily. "Many of us are accustomed to quick calls or video chats with a few teammates, but large and formal meetings can also be successfully held online. With so many employees opting to work remotely, hospitals here have been gathering their staff remotely. One hospital in Dalian, for instance, has been holding large staff meetings via (Microsoft) Teams."
Usually a matter of convenience and added productivity, telework can become a necessity to continue business during challenging times. Fortunately, technology that allows us to communicate and collaborate from remote locations can be implemented relatively quickly. BBH Solutions is working very closely with Microsoft and our other technology partners to help customers responsiveness as the COVID-19 situation evolves. If you have any questions, please feel free to contact us.